Moja kosa je masna. Operem ju navečer, sljedeći dan je pristojna ali drugi dan korijen je već masan. Moje dugogodišnje rješenje je bilo drugi dan nositi rep i potom pranje navečer, dakle pranje kose svaki drugi dan.
Suhi šampon značajno štedi vrijeme koje trošimo na pranje i održavanje kose
Dok nisam imala djecu to je još bilo izdržljivo ali kako je broj djece rastao:-) postajalo je sve kompliciranije. Dodatno, od kad imam šiške, rep ne pomaže puno, šiške su i dalje masne često i više nego ostatak kose jer ih stalno diram.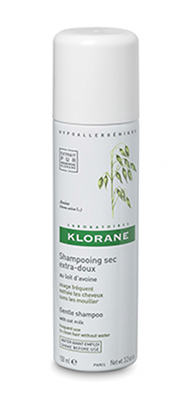 Spasila me je moja prijateljica koja zna sve novosti u svijetu kozmetike- upoznala me je sa suhim šamponom! Prvo sam bila skeptična, jer sam ga koristila prije 10-tak godina. To su bili užasni proizvodi, kosa je bila bijela od njih što se je teško isčešljavalo….
Prvi suhi šampon koji sam probala je bio Klorane, apsolutno otkriće, nakon njega kosa izgleda bolje nego kad je svježe oprana. Kod nas je dostupan u boljim ljekarnama.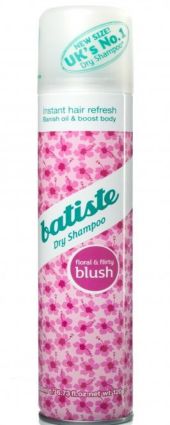 Ništa lošiji, koji ima također dobre "reveiws" ako ne i bolje je Batiste.  Dolazi u različitim nijansama, za plavuše, crnokose…tako da nema rizika da se vide tragovi na kosi. Dodatno, gotovo tri puta je jeftiniji od Klorana, što je značajna ušteda za one s jako masnom kosom!  Kod nas je dostupan u DM-u.
Uživajte u dodatnom slobodnom vremenu umjesto u pranju i friziranju kose!