Remeni su apsolutni hit svake sezone. Povijest remena seže još u Brončano doba i većinom su ih nosili samo muškarci, a danas su remeni neizostavni modni dodatak gotovo svake žene. Iako ih najčešće možemo vidjeti na hlačama, mogu poslužiti kao modni dodatak za haljine, jakne, košulje i majice.
Remeni – kako ih spremiti i proširiti
Vjerojatno vam se dogodilo da na remenu nemate dovoljno rupica da ga zakopčate pa ste uzeli nož ili neki drugi oštri alat kako bi probušili tu rupicu koja vam nedostaje. I vjerojatno vam probušena rupica nije ispala kao ostale na remenu. Na tržištu postoji i sprava za bušenje rupica na remenu s nekoliko nastavaka različitih veličina.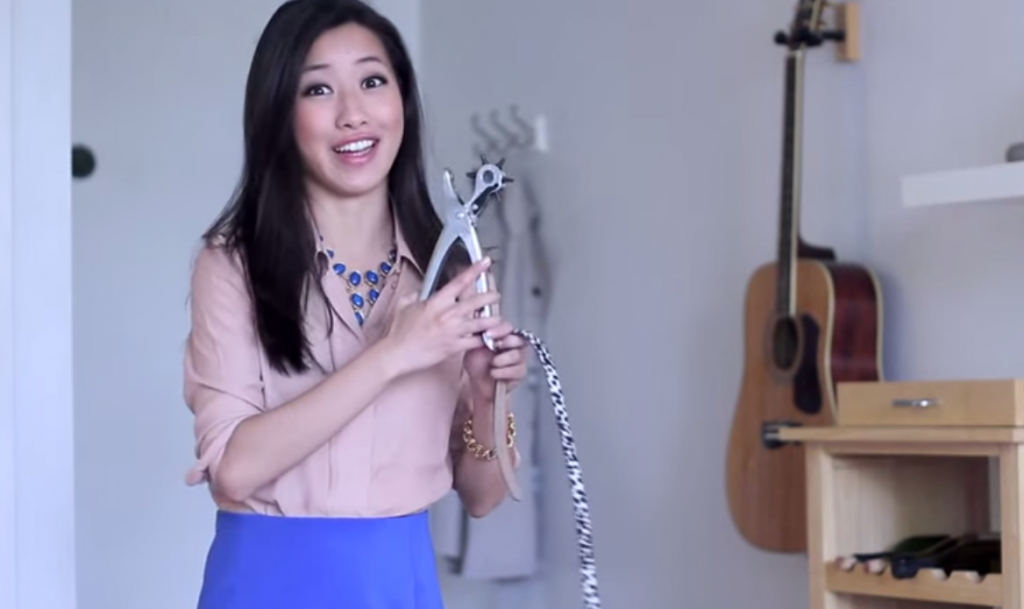 A ako imate puno remena, a premalo mjesta u ormaru, onda imate problema i s organizacijom remena. Kad ih zamotate ili samo stavite u ormar ili ladicu, teško je pronaći baš onaj remen kojeg želite. Organizatori remena u obliku kukica, vješalica, kutija i slično su također dostupni na tržištu. Možda je u trgovinama ipak teže pronaći takve stvari, internet nam je svima dostupan, a na eBayu možete pronaći brojne stvari koje će vam organizaciju remena učiniti lakšom i to za malu cijenu.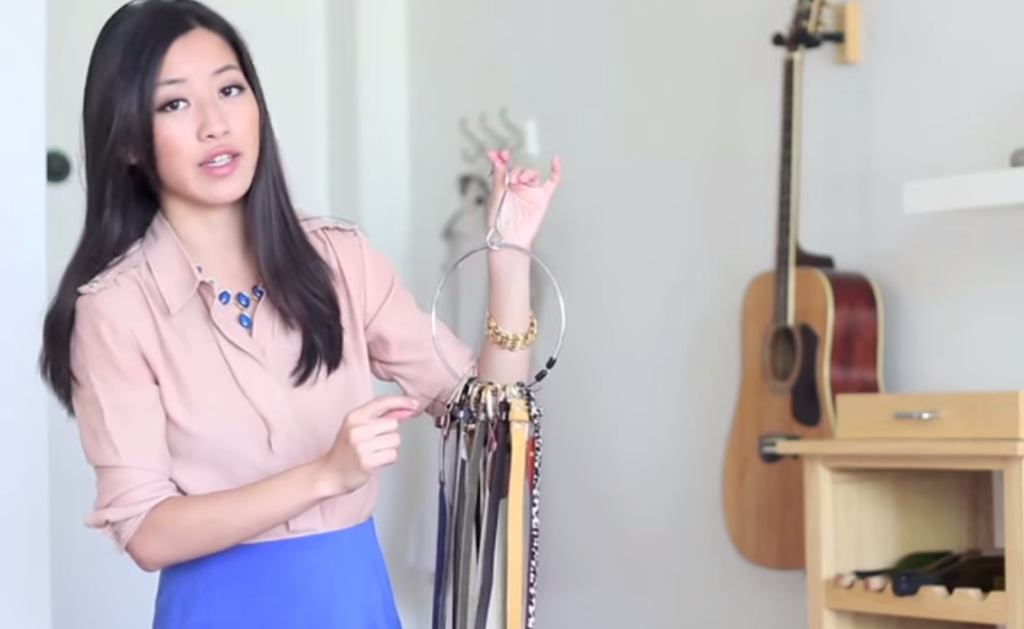 Remeni – kako ih vezati
Gotovo svaka žena u ormaru ima barem nekoliko remena. Iako ga nosimo i zbog njegove osnovne svrhe – kako bi nam "pridržao" hlače, možemo ga nositi kao modni dodatak. Vjerojatno vam se dogodilo da, kada omotate remen oko struka, ne znate kamo bi s viškom remena koji ostane "visjeti" pa ga jednostavno "zataknete" sa strane što na kraju ne izgleda lijepo. Ono što možete napraviti jest zavezati ga u lijepo oblikovani čvor, bio to običan remen za hlače ili remen za kaput. Načina za vezanje čvorova je mnogo, a ovo su samo neki od njih.
Ovaj lijepi čvor možete napraviti tako da remen zakopčate kako bi inače, tako da vam višak ostane sa strane. Višak remena provucite s donje strane remena, zatim kroz prednji dio već zavezanog remena i onog viška koji vam je u početku ostao tako da oblikujete čvor u obliku ribice.
Remeni na kaputima i balonerima često su malo duži. Kako vam višak remena ne bi "visio" sa strane, možete ga svezati u lijepi čvor. Omotajte remen oko struka te povucite dio bez kopče u stranu. Zatim taj dio prebacite preko dijela na kojem je kopča, provucite ga ispod i zavežite u čvor. Zatim duži dio svežite u polumašnu.
Kako to sve točno izgleda pogledajte u priloženom videu.
Još nekoliko načina vezanja čvorova na remenu.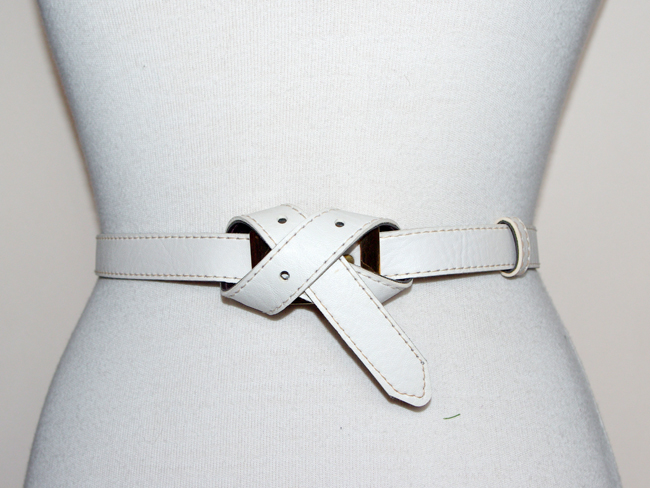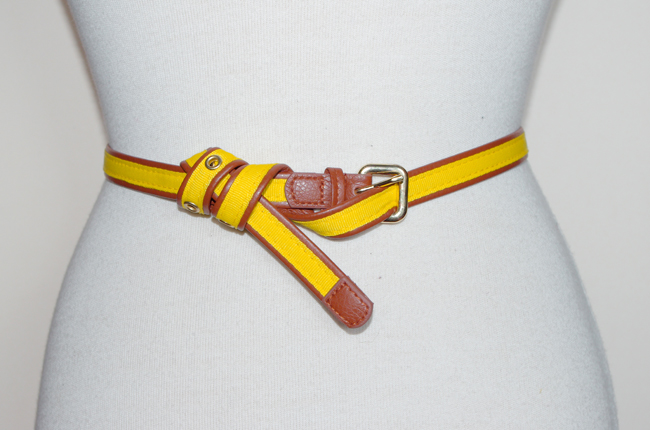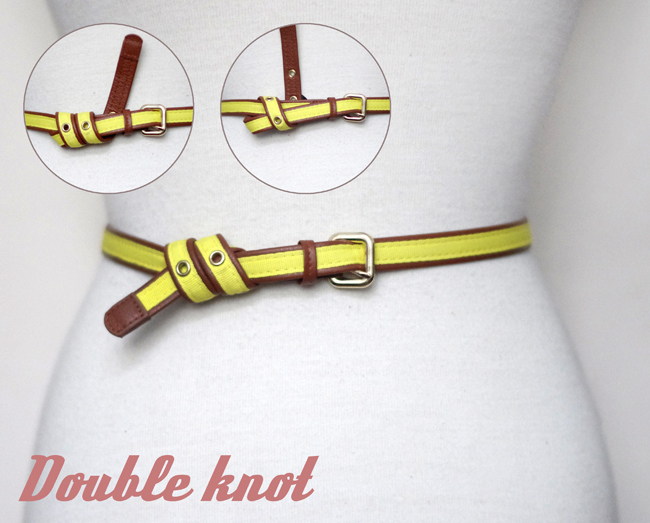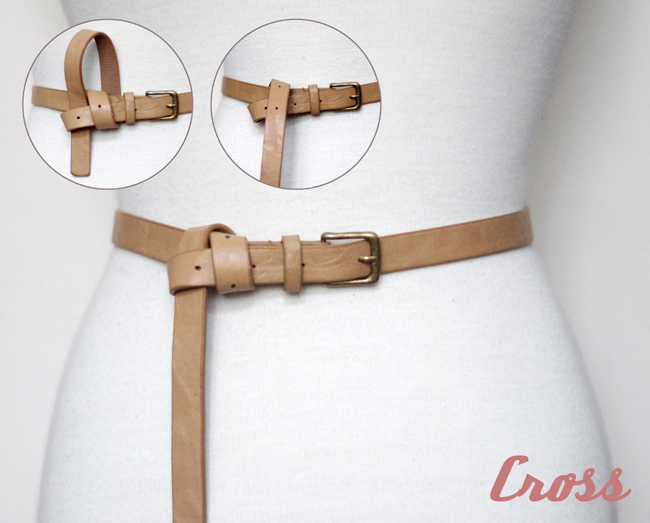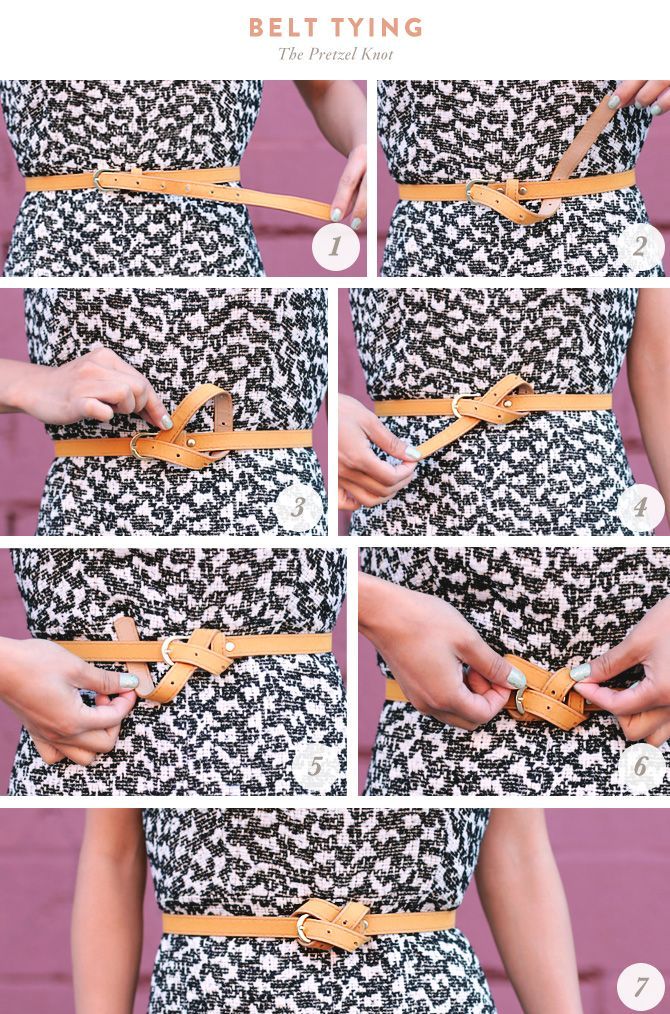 Foto: Youtube ScreenShot, FashionRolla, Extra Petite