U uskoj suradnji s hotelom Westin Zagreb, svjetski poznati događaj Dinner in the Sky otvara svoja vrata u hrvatskom glavnom gradu na nekoliko dana u svibnju ove godine.
Dinner in the Sky ® – ponovo u The Westin Zagrebu!
Oduševili smo Vas, iznenadili, možda i pozitivno šokirali prošlog svibnja? Jedinstveni adrenalinski doživljaj, Dinner in the Sky ® vraća se u naš hotel, odnosno na neodoljivo nebo iznad našeg hotela.
Posjetite nas krajem svibnja, točnije od 21. – 31. svibnja te uživajte u novom setu iznenađenja i biranih delicija koje za Vas pripremaju naš izvršni šef kuhinje, višestruko nagrađivani, Tomislav Hruban te renomirana svjetska kulinarska zvijezda, Sasu Laukkonen, 65 metara iznad tla.
Nezaboravni događaj
Predstavljeni diljem kontinenata, ideja i koncept događaja Dinner in the Sky® nude nezaboravno iskustvo fine dininga u zraku – uz ekskluzivnu atmosferu, nezaboravan pogled i kuhinju najboljih chefova.
Događaj će se održati ispred hotela Westin Zagreb gdje će tim stručnjaka podignuti stol za 22 ljudi na visinu od 50 metara, uz prisutnost gostujućeg chefa i poslugu u sredini stola i omogućit će vam jedinstven i poseban obrok koji možete podijeliti s obitelji i prijateljima. Riječ je o zaista jedinstvenom gastronomskom doživljaju!
Događaj će ugostiti najbolje chefove iz Hrvatske i inozemstva. Tijekom večernjih događaja, chef će se osobno pridružiti gostima na visini od 50 metara kako bi posluživao i pričao o svojoj hrani i jelovniku. Ta će ekskluzivna atmosfera s izvanrednom hranom i izravnim kontaktom sa chefom stvoriti nezaboravan doživljaj za stanovnike i posjetitelje Zagreba.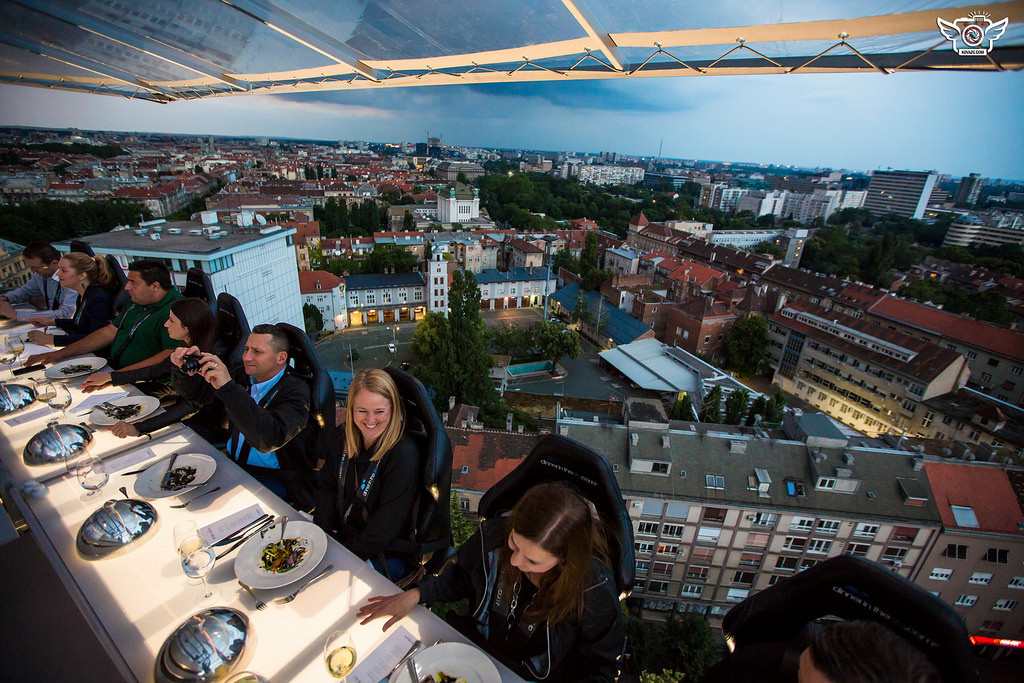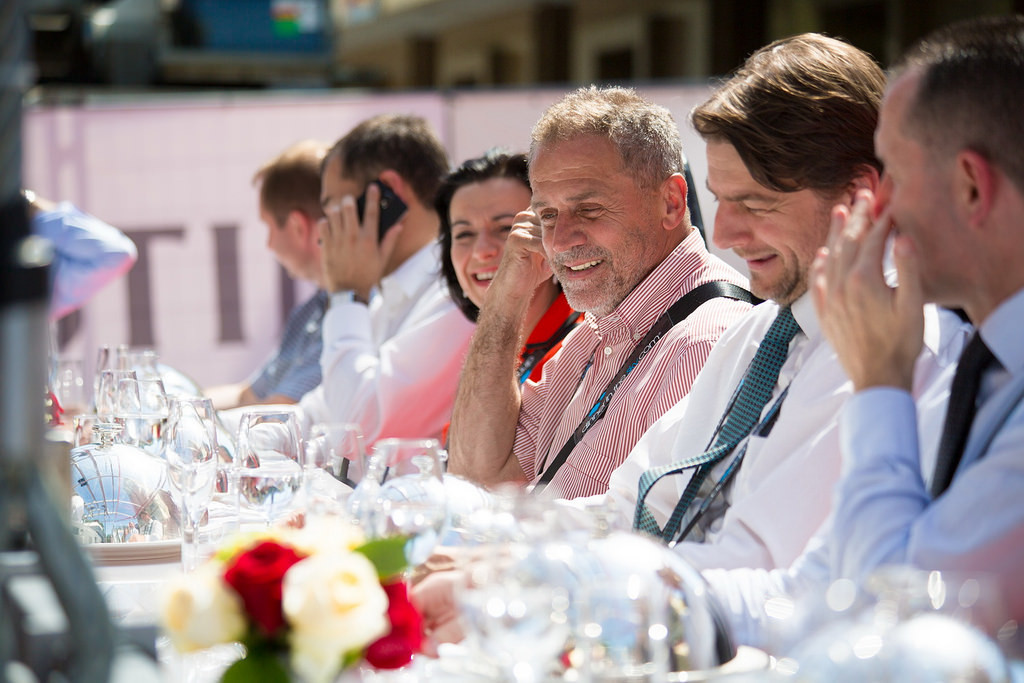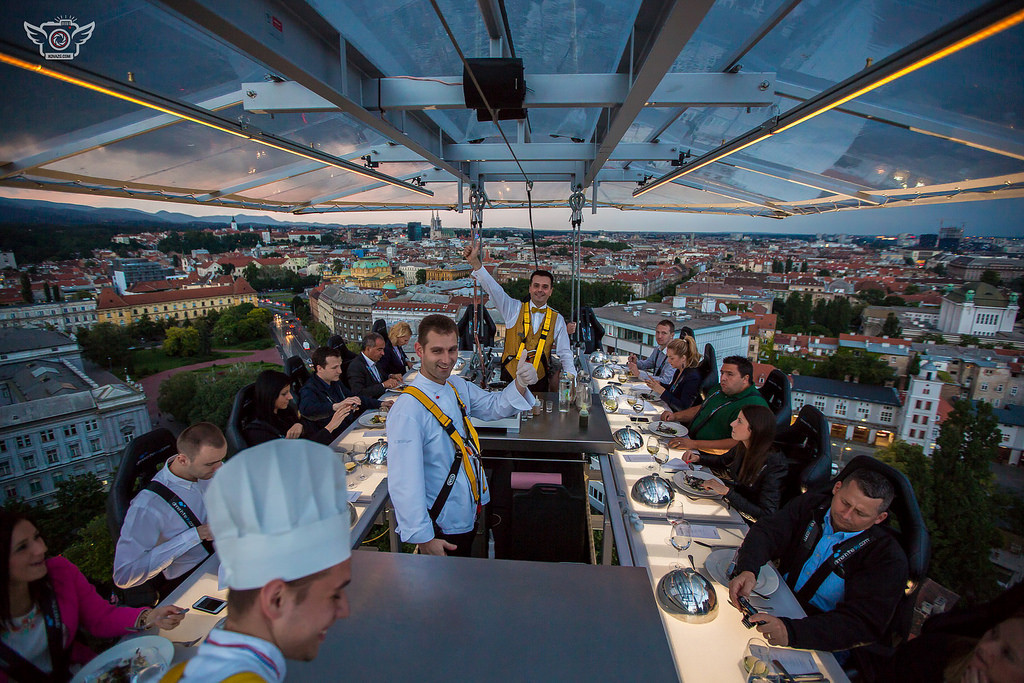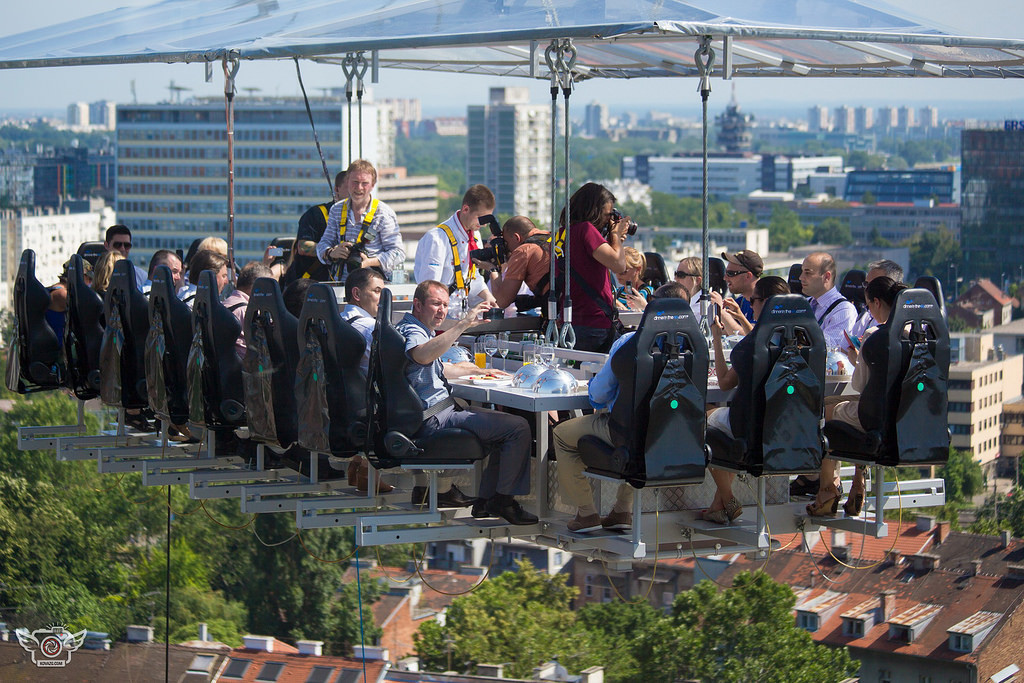 Foto: Filck/ Dinner in the Sky